Gottman Level 1 Training: Bridging the Couple Chasm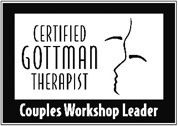 Last Day to register: November 3, 2017; Seating is still available.
J. Graham Thompson, LMFT (Licensed Marriage and Family Therapist- Illinois);
American Association for Marriage and Family Clinical Fellow and Approved Supervisor
Certified Gottman Therapist; and Couples Workshop Leader.
Workshop Information:
When: November 17 & 18, 2017, a Friday and a Saturday. Welcome on Friday, 8:30 a.m.; workshop
presentation 9 a.m. to 5 p.m.
Where: Catholic Pastoral Center, Diocese of Springfield-in-Illinois, 1615 W. Washington St.,
Springfield, Illinois 62702
Tuition: (Register for this workshop by clicking on the "Buy Me" tab at the bottom of the page)
Licensed Professionals with CEs, $430.00
Unlicensed Professionals, no CEs, $400.00
Students studying for their MAs, $350.00
Tuition may be paid by students in the two installments but are non-refundable.
Cancellations are entitled to entrance at a future Level One workshop by Graham Thompson, LMFT.
When couples enter the therapy office, they sting with pain and despair. They look to the clinician to referee chronic conflicts, fix their partners, and rebuild burned bridges. Now, based on Dr. John Gottman's 40 years of compelling research with over 3,000 couples, there's a practical and highly effective approach to guiding couples across the chasm that divides them.
In this workshop, you will be provided with a research-based roadmap for helping couples compassionately manage their conflicts, deepen their friendship and intimacy, and share their life purpose and dreams.
Apply Gottman Method Couples Therapy to help couples strengthen:
The Friendship System – the foundation for intimacy, passion, and good sex
The Conflict System – the basis for helping couples identify and address solvable problems, and understand and manage irresolvable differences
The Shared Meaning System – the existential foundation of the relationship that helps partners discover their shared purpose for building a life together.
As a result of taking this training, you will learn:
Research-based strategies and tools to help couples successfully manage conflict
Skills to empower partners to dialogue about their worst gridlocked issues by uncovering their underlying dreams, history, and values
Methods to help couples process fights and heal their hurts
Techniques for partners to deepen their intimacy and minimize relapse
New assessments and effective interventions to help understand couples' struggles.
Participants working in the following fields will benefit from this training:
Mental health providers
Allied professionals and clergy
Students and interns
Family clinic staff
Professors/teachers of couples therapy
Researchers in the social sciences
Employee assistance professionals
As a result of this training, you will receive:
Upon completion of this training, attendees are awarded a Certificate of Completion. Included in the registration price is a clinical manual, which contains the core Gottman Method Couples Therapy assessments and interventions.
300+ page Level 1 Clinical Training Manual
Gottman Method Couples Therapy Level 1 Training Certificate of Completion
Up to 12 CE Hours available
Refund policy:
All registrations are final within 21 days of the workshop. If you are unable to attend, let us know 21 or more days before the event, and you will be eligible for a refund to your payment method, minus a $50 administrative fee. Within 21 days of the workshop, no refunds will be issued, but a registration at a future Level One Gottman workshop by J. Graham Thompson, LMFT, shall be reserved for that individual.